Robert Halpern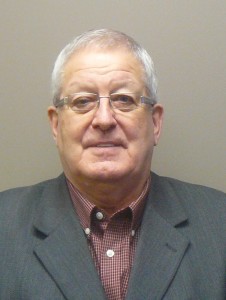 Robert started his real estate career in 1979 specializing in residential real estate and in time focusing on the sale of luxury homes in the south west portion of Edmonton.
After being active in sales for a number of years, his direction moved to management and eventually led to purchasing a RE/MAX Real Estate franchise in south west Edmonton. Initially the office started with 6 sales people and eventually grew to 55 at which time the franchise was sold. At that time his direction in real estate was shifting towards commercial and investment sales as his clientele had grown along with his career.
Over the past 25 years Robert has been involved in the sales of shopping centres ($500,000 to $8,000,000), multifamily projects ($1,500,000 to $12,500,000), development land ($25,000 per acre to $1,200,000 per acre), industrial land and buildings ($100,000 to $4,500,000), and the sale of properties assembled to redevelop for condominium projects ($850,000 to $4,500,000). He is presently involved in the generating of funding for a major oil and gas project (Upgrader/Refinery) to be developed near Edmonton.
As his career progressed, the focus shifted to working with other associates as a team, lending his past expertise and knowledge.
He is currently a member of the Real Estate Association of Edmonton, the Real Estate Council of Alberta, and the Canadian Real Estate Association
Ian Fletcher
Ian began his real estate career in October 2006 dealing in residential properties, eventually crossing over to corporate and commercial real estate.
From there his direction moved to foreclosures, investment and corporate real estate transactions which include commercial sales and leasing. The type of properties he is involved with are office, retail, and industrial land & buildings. Ian has also become involved with the assembly of residential land.
Ian has maintained many of his relationships with financial institutions, lawyers and developers which have led to numerous referrals and successful transactions. His involvement in property values have ranged from $100,000 residential foreclosures to the marketing of industrial property of $6,000,000.
In 2010 he started and finished the four core courses for the CCIM designation (Certified Commercial Investment Member). Ian is a member of the Realtors Association of Edmonton (Commercial Division), the Alberta Real Estate Association, and the Canadian Real Estate Association.